Spell and Artifact Destruction
Creature removal is an ability that is prevalent in every aspect in different forms; however, spell and artifact removal is spread throughout the Spellweaver aspects. This may be confusing to newcomers so we will explore the different options in this post. As a note, actions and instants can only be countered by Johrail's Silencer. In terms of actively countering spells and artifacts, these are the cards you should add to your decks!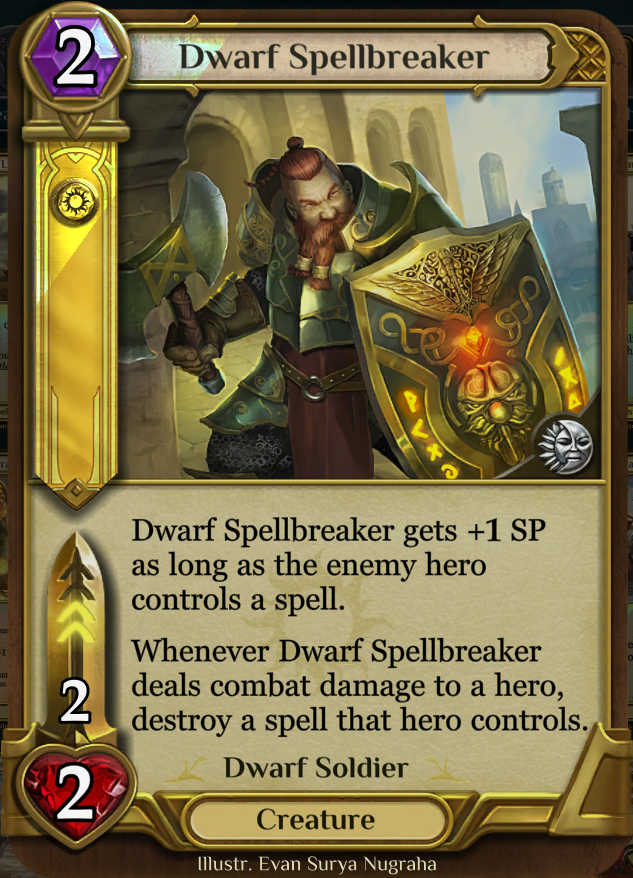 A creature ability with spell removal, works only when the creature attacks an enemy hero. Has the solider tag and interacts with speed to "get through".
Ray is useful because it deals with spells and large creatures, is an action not an instant.
The only artifact destruction in Blue, has energy synergy.
Destroys both artifacts and spells, an instant. Cheap and versatile!
Destroys a spell and is a 3 speed creature.
Destroys both artifacts and spells, synergy with might emblems/ valor and elves.
Destroys an artifact, clears one health creatures and has target emblem syngery.
A 2/2 body with artifact destruction.
Remove two artifacts with a cantrip.
Energy removal and artifact synergy. Can be used in Demons to stop lifeloss.
Versitile removal, also a demon.